Item Description
bworld is the toy world of BRUDER. It comprises moving figures, animals, accessories and also themed sets, and is assigned to the well-known BRUDER categories. Whether as a driver, rider, service station attendant, or in the hospital ward or motorcycle workshop, bworld items provide hours of fun on their own or make the perfect addition to the detailed vehicles.
With the new themed sets you can dive even deeper into the world of Bruder. Printed wall elements with easy-to-mount adjustable feet now create the backdrop for even more realistic play and the new shelving system enables interaction with the elements.
Almost all BRUDER vehicles have to be refuelled and occasionally cleaned. The new, highly-equipped bworld filling station is available for this purpose. The pump dispenses all standard fuel types and a charging station for e-mobile is also available. The attendant works in a modern sales room with a price list, monitor and modern POS system.
A fully functional washing station is available for cleaning dirty vehicles.
Fill water into the integrated tank. The built-in hand air pump builds up pressure and the water can be released for cleaning with the attached On/Off switch.
The BRUDER roadster and driver as customer supplement this comprehensive set. The bworld car workshop (item no. 62110), bworld motorcycle workshop with Ducati Full Throttle scrambler (item no. 62102), the MAN TGS towtruck (item no. 03750) and the MAN TGS Tank truck (item no. 03775) from the wide BRUDER range.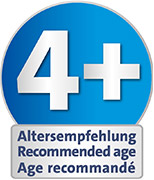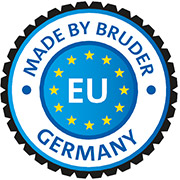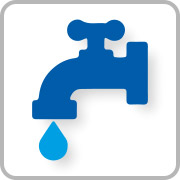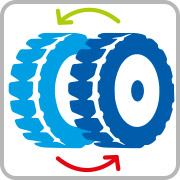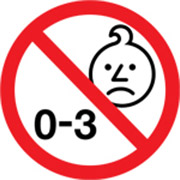 Highlights
Content
Fuel pump + charging station for electric cars
Service station attendant with counter, cash register and accessories
Price board and shelving unit with shelves and brackets
2 background elements printed on both sides with window + adjustable feet
Working carwash with water tank and pump
BRUDER roadster with driver
BRUDER roadster with removable roof and wheel changing system
Further information
all bworld units can be combined
common
WARNING! Not suitable for children under 36 months. Choking hazard - small parts.
Recommended age: suitable from 4 years upwards for playing indoors and outdoors
manufactured from high-quality plastics such as ABS
Made by Bruder
Scale 1:16
Spare parts
Fuel pump
Item no. 46231
... / Including VAT
Small accessories gas station
Item no. 46234
... / Including VAT
Charging station
Item no. 46232
... / Including VAT
Accessories gas station
Item no. 46233
... / Including VAT
Passenger MB Sprinter
Item no. 46180
... / Including VAT
Mechanic
Item no. 46150
... / Including VAT
Water pump
Item no. 46236
... / Including VAT