Item Description
The BRUDER police are being reinforced and expanding their area of operations to the water. In order to be able to operate on any type of water in the future, a 4x4 police pick-up truck with boat and emergency diver will be added to the BRUDER emergency services.
The service vehicle is based on the well-known RAM 2500 and a light and sound module mounted on the roof. Just like the real thing, the toy features a crew cab with four doors. All doors open to accommodate four bworld figures. This model at a scale of 1:16 features suspension on both axles to provide ride comfort and off-road capability. In this context, the front axle can be steered using the included steering wheel extension. The tailgate opens to transport it during play.
Thanks to its manoeuvrability and versatility, the police boat with control console is an important helper in police everyday life and offers space for up to 3 bworld figures. The BRUDER police boat is of course floatable and equipped with an all-round light so that children can re-enact missions as close to reality as possible.
Two bworld figures complete this comprehensive set. While the police officer is assigned to control the police vehicle and boat, the fully equipped police diver takes care of the operations in the water.
As a supplement and extension of the play value, the bworld police station (item no. 62732) is the perfect match for this new emergency service vehicle.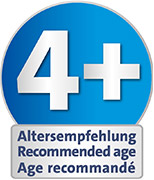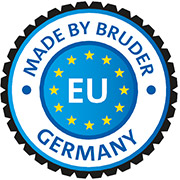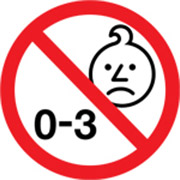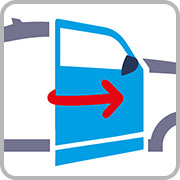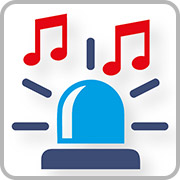 Highlights
drivers cab
automotive body
Content
Light and Sound Module
Transport trailer with winch
Diver with oxygen cylinder, breathing apparatus and fins
Flashing light
common
Information according to REACH: the button cell contains the SVHC-substance 1,2-Dimethoxyethane, CAS-Nr. 110-71-4 (specified within the list of candidates) at a concentration greater than 0,1%. Please pay attention to the respective remarks attached to th
WARNING! Not suitable for children under 36 months. Choking hazard - small parts.
Recommended age: suitable from 4 years upwards for playing indoors and outdoors
manufactured from high-quality plastics such as ABS
Made by Bruder
Scale 1:16
Spare parts
Adapter MB Sprinter and RAM Power Wagon
Item no. 42535
... / Including VAT
Small parts for police boat
Item no. 46275
... / Including VAT
Trailer for boat
Item no. 46508
... / Including VAT
Policewoman
Item no. 46507
... / Including VAT
Diver
Item no. 46273
... / Including VAT
Small parts for diver
Item no. 46276
... / Including VAT
Attachment parts for police boat
Item no. 46277
... / Including VAT